This page was adapted and modified from: https://medicine.med.ubc.ca/september-30-orange-shirt-day-national-day-for-truth-and-reconciliation/
---
"When you wear an orange shirt it's like a little bit of justice for us Survivors in our lifetime, and recognition of a system we can never allow again,"
~Phyllis Webstad
Every child matters. On September 30th, people across Canada wear orange and participate in Orange Shirt Day events to recognize and raise awareness about the history and legacies of the residential school system in Canada.
The Canadian government designated September 30 National Day for Truth and Reconciliation, beginning in 2021. This responds to Truth and Reconciliation Call to Action 80, which states that the federal government will work with Indigenous people to establish a statutory day to "honour Survivors, their families, and communities, and ensure that public commemoration of the history and legacy of residential schools remains a vital component of the reconciliation process".
Orange Shirt Day originates from the story of Phyllis Webstad from the Stswecem'c Xgat'tem First Nation. In 1973, on her first day at St. Joseph's Residential School in Williams Lake, BC, Phyllis's shiny new orange shirt was stripped from her, never to be seen again.
40 years later, on September 30th, 2013, Phyllis spoke publicly for the first time about her experience, and thus began the Orange Shirt Day movement.
---
Wear orange
Wearing orange is a way to show your support for Survivors and their families and acknowledge the legacy of residential schools.
Each year, the IRSHDC and UBC will feature the work of an Indigenous artist in its Orange Shirt Day campaign. This year, we are pleased to feature inaugural artist and intergenerational Survivor Eliot White-Hill and his thoughtful and moving design, "Truth".
About the Artist and Artist's Statement can be found here
Shirts with Eliot's design are available for sale at the UBC Bookstore and MOA (while quantities last). Proceeds from the sales will go to the Orange Shirt Society and the Indian Residential School Survivor Society. Orange t-shirts can also be purchased on the Orange Shirt Society website.
Visit UBC's Indian Residential School History and Dialogue Centre to learn more about their work
---
5 things you need to know about Truth and Reconciliation?
"5 Things You Need to Know About Reconciliation" that are foundational to understanding what this new day means and what this means for participating in reconciliation moving forward.
---
Upcoming events you don't want to miss out:
Returning Home and Pathways to Reconciliation
Date: September 27, 2021
Time: 11:00 am – 1:00 pm
Place: Chan Centre for the Performing Arts (free event)
REGISTER NOW
"Returning Home" weaves the story of two parallel narratives. The first is the story of Phyllis Webstad, a Survivor of the former St. Joseph's Mission residential school in Williams Lake and originator of Orange Shirt Day. The second is the story of the steady decline of wild pacific salmon. This 45-minute film is the first feature-length documentary produced by Canadian Geographic. Directed by award-winning filmmaker Sean Stiller, it is set to tour the film festival circuit this fall, beginning with the Vancouver Film Festival on October 3, 2021.
We are pleased to be able to showcase the film in advance, in a special presentation that will include a Musqueam welcome and opening remarks by Dr. Jo-ann Archibald and IRSHDC Academic Director Mary Ellen Turpel-Lafond-Lafond (Aki-Kwe), as well as a post-screening conversation and Q&A with Phyllis, moderated by Dr. Turpel-Lafond-Lafond.
These events are part of the UBC Indian Residential School History and Dialogue Centre's Orange Shirt Day | National Day for Truth and Reconciliation programming. It is presented in partnership with the First Nations House of Learning, UBC Learning Circle and the Centre for Excellence in Indigenous Health.
For a full listing of events, please visit the UBC Indian Residential School History and Dialogue Centre's Orange Shirt Day 2021 page
---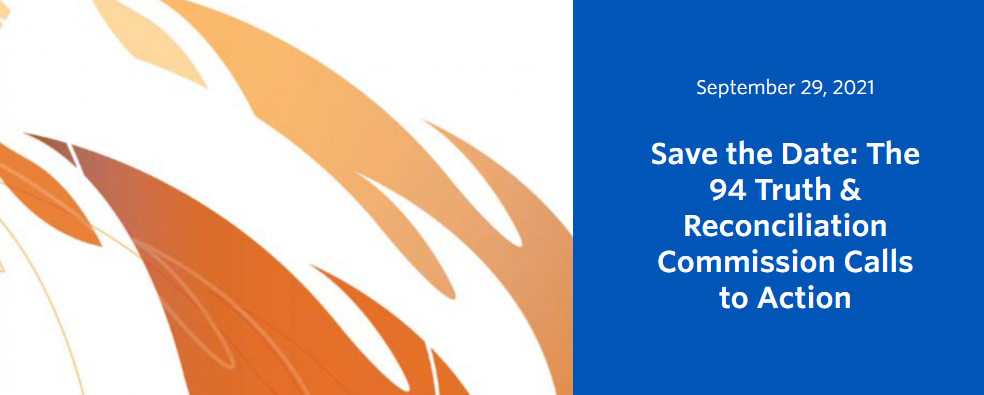 Join us for a participatory reading of the TRC 94 Calls to Action
A joint event among the Faculties of Science, Applied Science, Land & Food Systems and Forestry
On September 29th, to honour the National Day for Truth and Reconciliation Day (Sept 30th), we invite you to join us for a participatory reading of the 94 Calls to Action from the 2015 Truth and Reconciliation Commission. This document is foundational to the process of reconciliation in Canada and is a critical document for all to engage with. Through this reading, we will together make audible these Calls to Action. This is a joint event among the Faculties of Science, Applied Science, Land & Food Systems and Forestry.
We are looking for 94 people to each read one of the 94 Calls in this event. Both readers and listeners are welcome.
Webinar Date:
• Wednesday, September 29th 3:00-4:30pm
Participant limit (online): 500

Location: Zoom
---
Intergenerational March to commemorate Orange Shirt Day, September 30, 2021
A joint STEM faculty event: Applied Science, Land and Food Systems, Science and Forestry
Join us for an intergenerational march to commemorate Orange Shirt Day. Members of the UBC STEM community, families and those in solidarity are welcome to participate. As this event is held on the day and classes are cancelled, we hope that the statutory holiday will allow faculty, staff, students and community members join the march. The march is intergenerational, and aims to be educational, supportive to the Indigenous community on campus and community building. The educational activity will allow younger participants to connect with the original inhabitants of the land and plant a seed to continue these conversations of a difficult era in Canadian history at home.
As the march is all outdoors, we ask that participants ensure to socially distance from people outside your bubble. We will be complying with all provincial guidelines on gatherings.
Where: Outside the UBC Indian Residential School History and Dialogue Centre
When: Come at 11:45 a.m. to pick up some bannock and tea! Please see the agenda below for a breakdown of the event.
More information about this event can be found here
---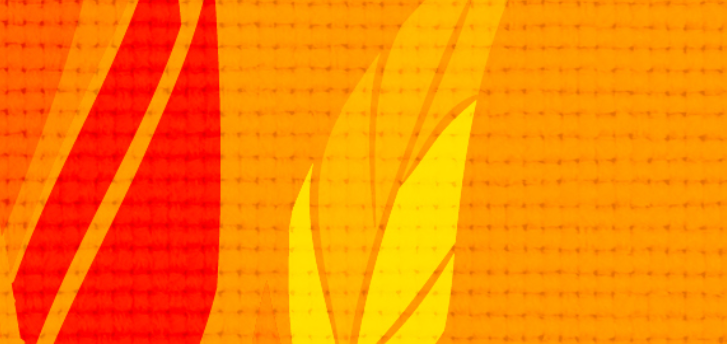 Indigenous Authors Panel: Literature on Intergenerational Trauma and Healing
Sept. 30 12 – 1:30 p.m.
Online via Zoom
Join ii' taa'poh'to'p, UCalgary's Indigenous Strategy, in partnership with the Calgary Public Library, in welcoming Eden Robinson, Richard Van Camp and Lee Maracle who will share their literature on intergenerational trauma and Indigenous resilience. Panel to be moderated by Dr. Michael Hart, UCalgary's vice-provost Indigenous Engagement with opening prayer by Stoney Nakoda Elder Una Wesley and reflective remarks from Sarah Meilleur, Calgary Public Library's Interim CEO.
Registration here
---
Reconciliation Through Indigenous Education – Free Online Course!
A 6-Week Massive Open Online Course (MOOC) | Starting September 30!
Engage with Indigenous knowledge keepers, educational leaders, and resources to enhance your understanding and knowledge of practices that advance reconciliation in the places where you live, learn, and work.
This course will help you envision how Indigenous histories, perspectives, world views, and approaches to learning can be made part of the work we do in classrooms, organizations, communities, and our everyday experiences in ways that are thoughtful and respectful. In this course, reconciliation emphasizes changing institutional structures, practices, and policies, as well as personal and professional ideologies to create environments that are committed to strengthening our relationships with Indigenous peoples.
Learn more here: https://pdce.educ.ubc.ca/Reconciliation/
---